MiSight Contact Lenses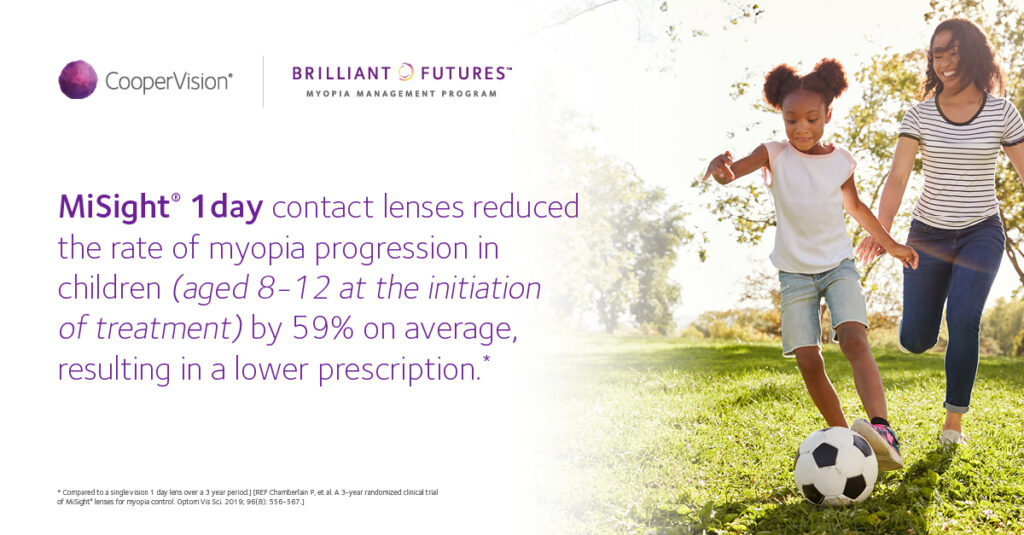 MiSight 1 day contact lenses are soft contact lenses that use ActivControlTM Technology to slow the elongation of the eyes.
There are dual treatment and prescription zones in the lenses to simultaneously correct a child's vision while training the eye to resist growing in length. Because these lenses are daily disposables, they are healthy and comfortable for your child to wear. There are no glasses to lose or break and are easily replaced if one is lost or torn. MiSight contact lenses show an average of 59% reduction in prescription changes and 52% reduction in eye lengthening. They are the only FDA approved soft contact lens for myopia management. These lenses are safe even in young patients. Research shows that young children have a lower risk of developing contact lens complications that adults and may benefit socially as well.
MiSight Overview Video:
MiSight 1 Day Clinical Participants Video:
MiSight Insertion Video:
MiSight Removal Video: